Plants are fascinating creatures that never cease to amaze the average individual. Did you know that over 70,000 different plant species have been used across distinctive and diverse medicine, spanning the globe during history? As well as being useful for healing the human body through their medicinal properties, plants are additionally able to look after and protect themselves, particularly during the winter season when the climate and temperature vastly change across your garden. However, there are specific winter gardening tips that you could carry out at the coldest time of year, as well as all of the year-round, to make sure that even your tender plants thrive during the winter months.
We have compiled an array of winter gardening tips to help you throughout the winter, to take your garden through to the next year to assist in your planting and growing. Follow us for further exclusive tips and our newsletter, to help keep your fingers green! Enable our newsletter to get sent straight to your mailbox and search our site to see blogs and articles that you will like on planting and garden upkeep.
Can plants survive in low temperatures?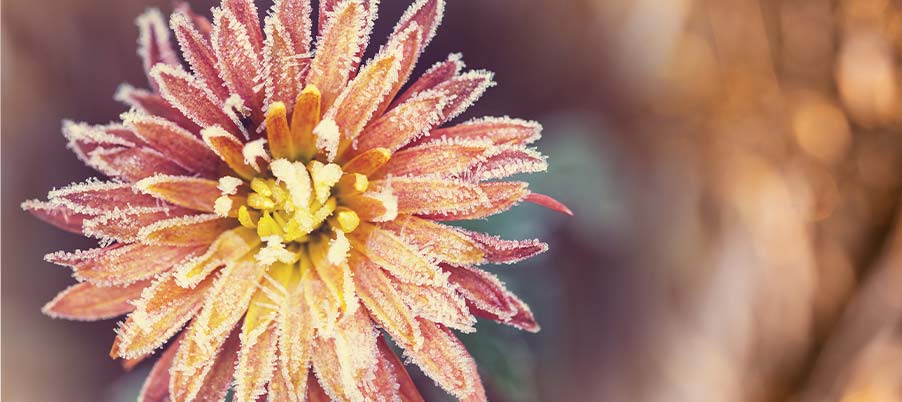 Plants love the warm sunlight, especially to grow their beautiful flowers, although the cold winter weather conditions would not usually harm them. Due to a unique ability that plants possess, they can easily sense when the atmosphere is about to change, enabling them to adjust precisely just in time for the new climate that is about to arrive. Whilst plants project a higher rate of growth when the weather is warm in your garden, do not be alarmed if this rate of growth slows down.
Flowering plants
Although plants can protect themselves from changing climates to an extent, the flowering plant is more vulnerable and could use some garden protection. The cherry tree, for example, is a winter flowering plant that would appreciate some help, protecting and safeguarding the buds of the tree. Unfortunately, without such gardening protection, new growth in the form of buds will freeze and fall from the plant before flowers appear, or there could be damage such as spots on the petals once the flowers' bud opens.
To assist the plants in your garden, be sure to get a frost cover or a sheet that is made from a material that is not plastic, and cover your plants throughout the winter until the spring season arrives. Using a plastic material could actually be counterproductive as once the sun warms-up the sheet, your plant will get a great deal of heat. Alternatively, you could 'cut' the buds of your plant during pruning so that the buds can open indoors. However, spring-flowering bulbs, such as the daffodil bulb, should be perfectly fine outdoors to be planted.
Perfect gardening tips for winter
Add protection to the plants in your garden by using covers or another sheet that is made of a material that is not plastic.
Water your plants before a freeze occurs, enabling your plants to absorb plenty of moisture from the soil before the ground becomes hard.
Also, remember to water the plant above the ground level for maximum hydration.
Add either compost or mulch to the ground, with the compost increasing the nutrients available to the plant and the mulch providing temperature regulation to the plant.
Any houseplants should be brought indoors, positioned to receive around five hours of sunlight daily, where possible. Houseplants will struggle in freezing cold gardens in winter and should be carefully maintained and looked after time and time again.
As the rate of growth naturally decreases in the cold weather, this allow plants inside of gardens to rest and rejuvenate before the spring season and pruning.
Hotter climates demand regular watering for your plants whilst the colder seasons require much less water. A good amount of water provided in the garden weekly should be sufficient during winter for planted varieties.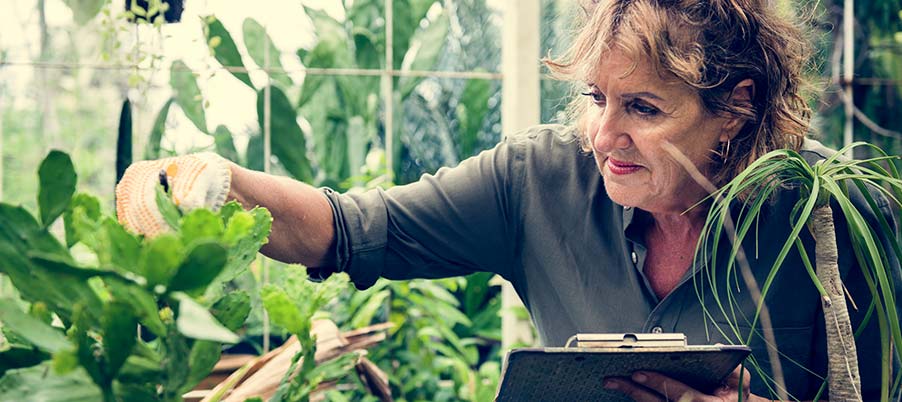 Preparing for spring
Whilst snow-covered trees and shrubs add to the gloominess of the dark winter nights, you still need to get into the garden and prepare for the spring season, thus ultimately enabling you to enjoy summer when it arrives. Winter gardening is an additional experience to enjoy and create a good time in your garden with your tools, increasing the amount of fresh air that you are breathing and witnessing the wonders of the snow season. As November dawns, start to cut back and prune any shrubs that are due to start growing and showing flowers in the summer as well as dead-heading any flowering plants from the autumn season. Additionally, keep checking the stems which could have broken or become damaged, predominately because of high autumn winds.
It is also important to enjoy your garden without standing on your grass. Remember that during winter, your grass is also dormant and so growing has been suspended, despite the lush green colour still appearing. Walking on your grass when it is dormant could cause significant damage, and so this should be avoided. November is also the perfect time of year to place a frost cover or another type of sheet over your plants. You could make your own new cover for your plants by using bubble-wrap or even an old fleece. Digging your ground is a vital preparation tool during the cold months so that any frost is allowed to break down and so that the quality of your soil increases. However, the type of soil across the site of your garden area could differentiate in the digging advice provided. Clay soil is perfect for digging during the winter months although digging a sandy variety should be avoided in the frost as moisture could start to decrease.
Help the wildlife
It is important to help look after the wildlife during the colder months, and leaving food such as seeds for different types of wildlife is one of the best choices you can make. If you left food for the many different types of wildlife that exist close to your home, they will like returning to you, and you may one day see them feeding. To create food for birds that they will like, mix together a fat ball with a variety of seed and nut choices, as well as appropriate fruit, perhaps leaving fruit or fat balls hanging from trees or sat on empty pots for ease of use for the birds.
Regularly leaving fresh water for the many birds as well as other wildlife is another tip to make their lives easier as any natural sources of water may have frozen during the winter. Furthermore, many hedgehogs find the colder weather difficult, so it is best to help them create a hedgehog house with beds of leaves and logs that you have found fallen in your garden. Ensure that you only use fallen leaves, however, and never pick leaves especially, causing damage to the plants and trees.